Boynton Beach Luxury Waterfront Real Estate For Sale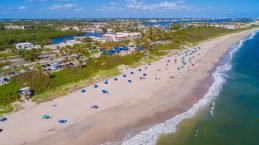 Boynton Beach is a diverse city featuring a melting pot of races and ethnicities. This area features a slightly higher than average percentage of adults that are college-educated compared to other communities in the nation. Boynton Beach real estate appeals to a variety of people including celebrities, athletes and other famous individuals.
More about Boynton Beach Luxury Waterfront Real Estate For Sale
Settled as the principal city of the Miami metropolitan area, Boynton Beach real estate is highly sought after.  The city has gone through many changes from being a farming and dairy community to a hot destination for visitors and residents.  One of the most popular areas within Boynton Beach is the Boynton Beach, Oceanfront Park. It's been a popular attraction since the 1920s and has gone through many changes. The beautiful boardwalk was made out of recycled plastic back in the 1990s and replaced with ipe wood or Brazilian walnut in 2011. Additional improvements are consistently being made to the area. Although Hurricane Wilma caused a great deal of widespread destruction in 2005, the city has continued to grow and prosper.
People find themselves flocking to Boynton Beach real estate because of the beautiful beaches, dog park, children's museum, historical landmarks, and waterfront dining. Don't forget the city programming for the community that brings in seniors, children, teens, young adults, and adults. Who doesn't want to live in a tropical paradise that has plenty of shopping, recreation, and entertainment options?
Waterfront Estate Properties wants to make sure you find the perfect home in Boynton Beach that fits the lifestyle you want to live. Going over the available homes in the Boynton Beach real estate market will present you with some great choices you will not want to pass up.